We are moving!!
WHAT: A lease has (finally) been signed for our new location in the Lincoln Court Shopping Center (Giant Food Store; Driver's License Center, etc). It has a back entrance (privacy, parking), almost double the current space at the same price; lots of food and shopping options (Dixie Picnic-yummy breakfast). We hope to be in this location for a very long time! We need YOU to help us make our new home a welcome one.
WHEN: As soon as interior construction is complete; early spring of 2018 is the plan.
WHERE: 225 Lancaster Ave, Malvern, PA 19355 (1.5 miles southwest of current location).
WHY: Current location has recently been sold.
HOW: We will need volunteers to help with the move; financial contributions, desks, chairs, filing cabinets, supplies, etc, etc.
NOW WHAT: Stay tuned for yet more details; be patient; keep an open mind as we all struggle with change! There will be things about the new location that you like better, and perhaps things we will need to adjust to. The success of the Malvern Center rests on the support of those people who commit to bringing their best during this stressful yet exciting time. Bless you!!!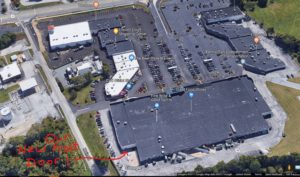 Malvern Center (also known as Malvern Clubhouse) hosts Twelve Step recovery groups and meetings ~ helping people from all walks of life achieve independence. We've come a long
way since our founding members opened a little space on King Street in 1965.
We provide meeting space for Alcoholics Anonymous, Narcotics Anonymous, ACA, OA, Al-Anon and other Twelve Step fellowships. We're open from 6:30 a.m. to 9:30 p.m. Saturday through Thursday, and until 1 a.m. on Fridays.
Malvern Center is a privately held 501(c)3 nonprofit supported by group rents, meeting collections, and memberships.
Tax deductible Memberships are available. Click "Members" above and join now. Or make a one-time donation.